COVID-19 Virus Update

We are prepared and ready to serve you.
With the increasing concerns regarding the COVID-19 virus, we wanted to reassure you that the companies of the Savant Group are open and committed to serving your needs. We are taking multiple steps to proactively minimize health risks to our team members outlined by the CDC and the State of Michigan. This allows us to continue operations and provide customer support for all of your needs. You rely on us every day and we will continue to respond with dependable products and services in a safe and efficient manner.
Thank you for being a valued customer. We appreciate your loyalty to the Savant Group companies through these challenging times.   
Savant Group Multi-use Antibacterial Sanitizer 
Produced per the World Health Organization guidelines by FDA registered facility.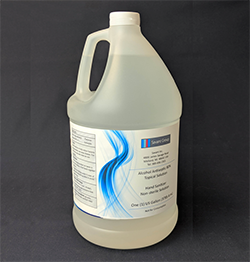 Updates  

Savant Group's Rebecca and Gordon Cox  provide COVID-19 Update with Midland Business Alliance CEO, Tony Stamas. Read more. 
Savant Group highlighted by Midland Daily News for contributing to the fight against COVID-19. Read more.

Savant Labs converts a portion of the manufacturing facility to produce an alcohol-based sanitizer.  Read more.
***
The Savant Group is comprised of five individual companies serving the lubrication, transportation, manufacturing, and energy industries.